I have just learnt that April is the month of stress awareness so, I thought I'd write down what my biggest stressors are and what I like to do to de-stress.
First, absolutely for me, a massive stress is my job. Veterinary Surgeons do have a highly stressful job made even worse by long hours and rubbish pay. I read a quote the other day, "be the vet you'd want to look after your animal" and this is so true. I feel for every animal that comes to my clinic, more than I should. Even if they are aggressive, I know it's due to their own stress/fight or flight reaction.
Gold bag, Topshop, £20
Converse pumps, Office, £64.99
Oriental jacket, H&M, OUT OF STOCK
Dress, vintage
But you can't always be the best vet due to numerous factors and I shouldn't take this home with me as I do currently. There's the constant battle of trying to get people to do investigations/treatment on their pet when they think that all you are doing is trying to sell them something. And, the constant battle of people not having the money to be able to treat their animal. This all goes home with me.
Dress, Joanie Gal, £15.20
Pumps, Superga, Offiice shoes, £56.99
Basket bag, Topshop, £26.00
Basically my job is my only major stress apart from the usual money, running two houses and family/friends being well and happy. I do feel the older I get, the worse my anxiety becomes. For me, stress is so much about the anticipation of what is or might be happening the next day. I need to learn to compartmentilise my thoughts.
Gold bag, Topshop, £20
Converse pumps, Office, £64.99
Oriental jacket, H&M, OUT OF STOCK
Dress, vintage
So lets do the science….below is a pic of the human brain, the left is calm and the right is stressed, see the difference?
Over a long period of time, this can't be good. I'm well aware of this and so I really want to calm myself more. In the last 18 months, 5-HTP, L-Theanine, Ashwagandha, Passion Flower, and Lemon Balm have been clinically proven to boost GABA and serotonin levels in the human body. I really want to try these and let you know!
So what can do to aleviate stress? I have tried meditation or mindfulness many times and I really can't do it. I did it with Richard and as he falls asleep, I end up laughing!
What I do love is a hot bath with oils and candles, a lavender pillow spray and a good old head massage. I do yoga every day even if its only ten minutes at lunch time but still don't think I switch off enough doing this. I have also started swimming a few times a week, so I suppose as they say, exerciseis the key.
Walking is my favorite thing, especially if it's walking to do some shopping! Which brings me to shopping! Now that is the one time I realise I am thinking of nothing else only enjoying looking at beautiful fashion and getting excited by new trends. Shopping really is my friend but not my bank balances' friend, bring on the stress for this haha. Here's what I bought this week:
Wool hat, Topshop, £22
Beige button dress, Asos, £32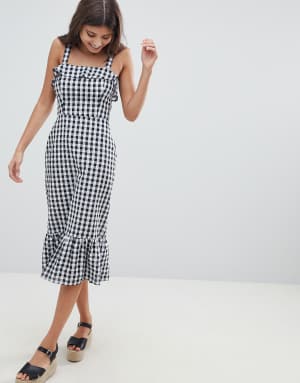 Gingham dress, Asos, £32
And, here is my wishlist this week:
Leopard print bikini, Topshop, £36
Gold facemask, Asos, £5.99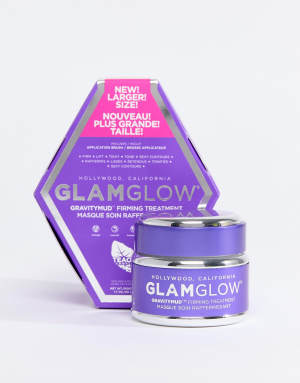 Glamglow, Asos, £42
I welcome your stress tips!
"I wanna grab both your shoulders and shake baby, snap out of it" Arctic Monkeys
Kelly
The Vogue Vet
X