OMG! I can't believe I'm doing this blog but I've started seeing so many Autumn/winter fashions popping up I thought I pick my faves so far…even if it makes me want to cry a little bit because I love Summer so much! Anyway, it's goodbye to the longest, hottest (nearly) Summer of 2018 and hello Autumn.
Firstly, cord. All the cord in fact. I mean corduroy. I've spotted cord mini skirts, flares and blazers that are super cute and quite smart. It does remind me of being a kid wearing corduroy dungarees with thick cream tights in the winter but hey, its cool for adults too. Here are a few very nice pieces:
Pink cord trousers, Miss Selfridge £39
Blue cord mini skirt, Miss Selfridge £28
Brown cord blazer, Newlook £34.99
Blue corduroy jacket, Newlook  £34.99
Next up is animal print! I've always loved a bit of leopard print which stems from my indie days 🙂 but there are all sorts of prints coming our way and heres a few I picked out: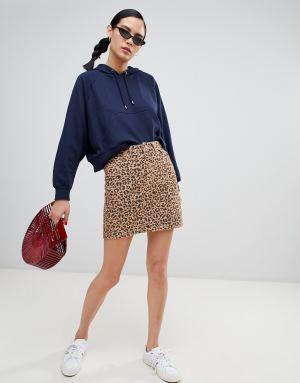 Leopard print skirt, Newlook £22.99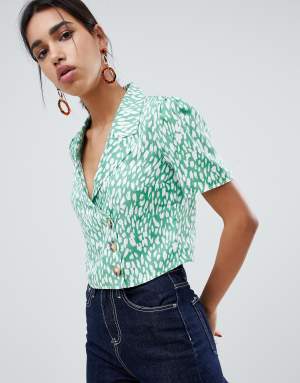 Green print top, Topshop £28
Print slip dress, Asos £28
Leopard print jumper, Newlook £19.99
Blouse, Topshop, £29
Blue pattern dress, Nasty Gal £25
Next are the cute boots I've been seeing. I've purchased the Office victorian lace up style but I've also seen amazing crocodile boots and a cowboys boots come back!
Victorian style lace up boots, Office £90
Snakeskin boots, Topshop £39
Patent crocodile boots, Topshop, £89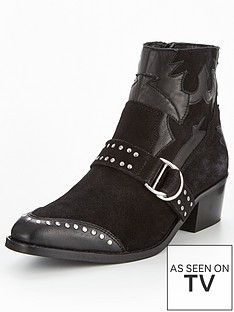 Cowboy boots, Very, £60
Last on the clothing list, is the good old jacket you'll need soon as the temperatures drop  😦 We are visiting Italy at the end of Septemeber so hopefully that will warm me up in preparation for Autumn!
Bear jacket, Topshop £59
Newlook teddy bomer jacket, Asos£29.99
Pull and Bear cord jacket, Asos £39.99
Faux fur jacket, Stradivarius £39.99
And lastly, mkae sure your skin is ready for the colder weather. My two faves at the moment are these face masks currently reduced:
Garnier face mask, Superdrug £1.95
And Pixi beauty products….any of them! they are all fab! I've just started using the over night glow with the glow tonic. I though it was quite pricey at first as I dont spend much on my skin (oops) but it honestly is the best thing I have tried:
Glow tonic, PIxi, Asos £18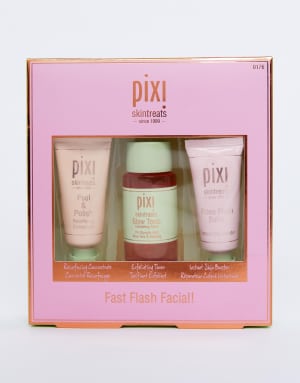 Facial set, Asos £20
So there you have my Autumn picks, have fun picking yours! Bye Summer!
"All the leaves are brown, and the sky is grey"
Kelly
The Vogue Vet
x