I took a trip to M&S on Oxford street the other day, which I don't normally do, but I saw so many cool new things I just wanted to share them with you!
First up, I noticed this amazeballs colour block knit as soon as I walked in. Lots of you liked my Newlook one (which is in my blog shop) but this is a good 'un too!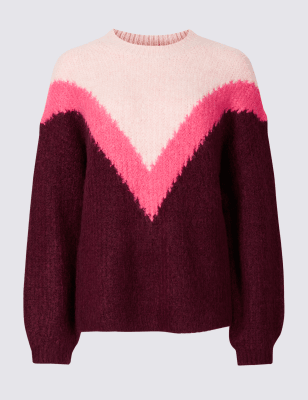 Knit, M&S, £32.50
This gold midi skirt is a fab versatile number. Wear it with a slogan tee or a knit for day or night!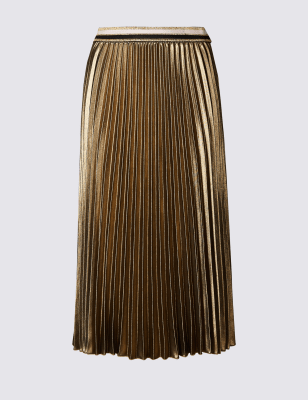 Gold midi skirt, M&S, £45
Animal print is just every where at the moment and I must admit I've never gone a winter without a leopard print coat of some form! This one is a beaut, well done Marks!
Leopard print coat, M&S, £79
Also see the skirt below….you're welcome!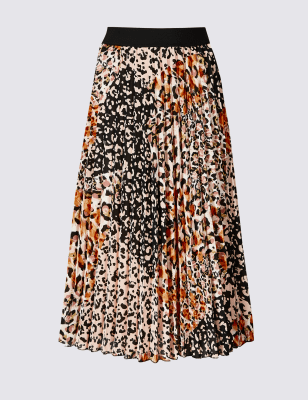 Leopard print skirt, M&S £35
I saw this embroidered dress and thought it was perfect for the Autumn transitional phase with boots and a teddy bear coat.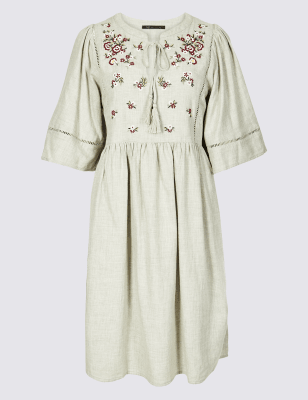 Embroidered dress, M&S, £39.50
And finally, these lace up boots are just what I've been looking for, I do a lot of walking in London so need to be comfortable but still want to look stylish. These are perfect!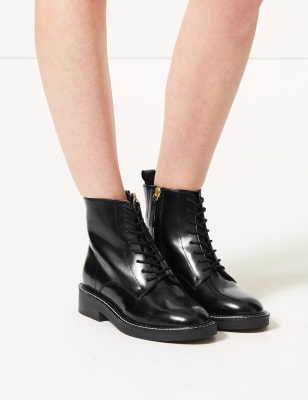 Ankle lace up boots, M&S £69
i did buy these silver shoes a few weeks back from M&S which you can wear with jeans or 60s up any outfit! I love them!
Silver shoes, marks and spencer £29.50
I also cannot forget to mention their beauty department especially as it stocks my fave Pixi !! I stocked up on the glow tonic, which I cannot tell you enough how clean and fresh it makes your skin and how it fades sun spots!
Pixi glow tonic, £18
And also this over night serum!
Over night serum, £26
So thanks Marks and Spencer! You were a welcomed suprise!
Kelly
The Vogue Vet
x