I have always loved vintage clothing and it used to make up most of my wardrobe! Now, I love mixing vintage pieces up with high street fashion. This Autumn, as with last year, there is a retro style take over with bits like corduroy and chunky knits at the forefront. In this blog, I'm going to pick out some lovely retro styles that are around at the moment and bits that everyone can try!
First up, a cute buttoned cardigan from Newlook. You can wear it alone or a cover up over a slogan tee. I just love the buttons! It also comes in cream. Burgundy cardigan, Newlook £24.99
Next up, inspiration from the 70's in the form of corduroy. I like the trousers as I'm not much of a fan of flared trousers, so these are perfect having been modernised in to a 'mom' fit. They are also the best Autumnal colour! And the jumpsuit is divine. The blush pink is very on trend too!
Rust corduroy trousers, Topshop £42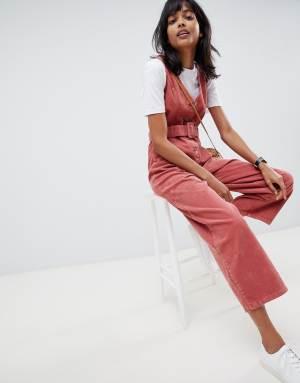 Pink corduroy jumpsuit, Asos £45
A very 60s coat next! This gorgeous leopard print one is a great cover up this Autumn, think Edie Sedgwick.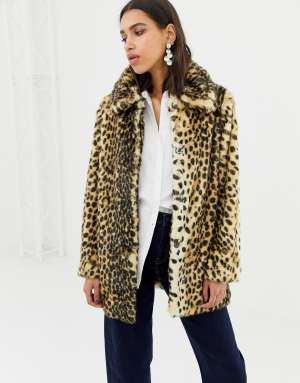 Faux fur leopard print coat, Warehouse £89
A purchase I will definitley make is these cute patent Mary Jane shoes from Marks and Spencer. Think Jane birkin! They would look great with black tights too for when it gets even colder….yuk!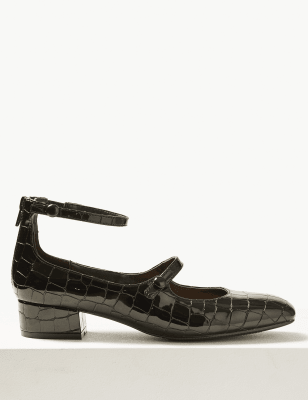 Crocodile patent shoes, M&S £29.50
I love all the pretty blouses around too. There are lots of animal print ones and lost with cute frill collars. They jazz up a pair of jeans or look good under a jumper too! Think Francoise Hardy, I love her!
Embroidered blouse, Very £28.50
I'm also noticing a lot of coats with faux fur edges which look very cool. Think Anita Pallenberg!
Duffle coat with fur, Miss Selfridge £65
And if you're off any where special, I love this velvet number topshop have created. It looks very high quality for only £39!
Pink velvet dress, Topshop £39
I could go on, I love these trends so much!
Kelly
The Vogue Vet
x