For the lovely (sudden) change in temperature we've had this last week I become obsessed with pinafores! I have no idea where it came from! Probably somewhere deep in my subconcious after seeing someone wearing one perfectly! But now I feel they make the perfect Autumn oufit!
As you know, I'm not a fan of winter and get cold very easily. I also get bored of seemingly only wearing coats for four months and not actually showing a cute outfit off like you can in Summer. Well, pinafores are the perfect cover ups/layer ups with a blouse or a knit underneath. I have turned last year's 'Other Stories' velvet dress in to one (so have a look in your wardrobe to see if you can turn any dresses in to a pinafore) and purchased a cream corduroy one from Monki at Asos, which will go with so many pieces!
Cream corduroy, Monki £30
Blouse, M & S £22.50
Pinafore, Othe stories similar here £39
I've had a look around online and picked out the best pinafores I can find:
Navy pinafore, Warehouse at Next £49
Red pinafore, Oliver Bonas £65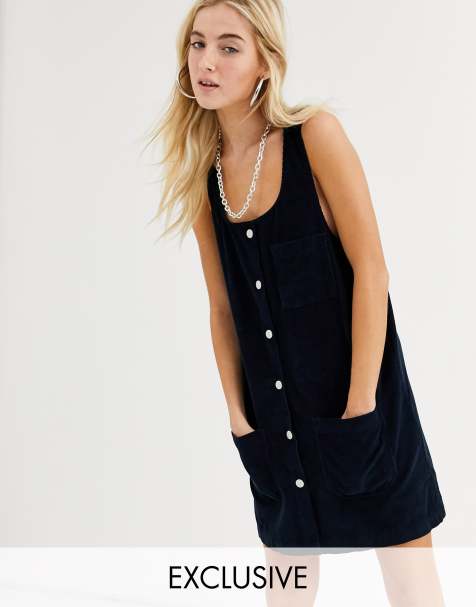 Reclaimed vintage pinafore, ASOS £32
Pink cord pinafore, Newlook £22.99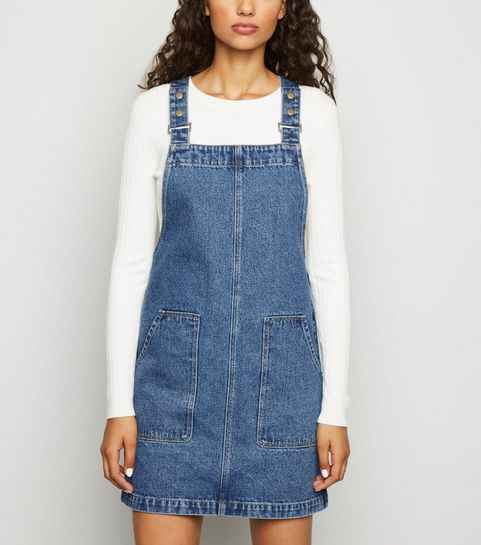 Denim pinafore, Newlook £22.99
Rust cord pinafore, ASOS £32
Black pinafore, River island £42
Peach PInafore, Joanie Gal £45
Denim pinafore dress, Miss Selfrridge £24.50
Tag me @thevoguevet if you wear one on your instagram,
I'd love to see you all in them!
Kelly
The Vogue Vet
x