You may have seen on my instagram me talking about knee high boots and how I've never had the guts to wear them before. Well I have been on the search for a cream 60's style pair and happened to find the perfect pair online. They were from a brand called Milanoo who I'd never heard of before! I wanted to try a not too expensive pair first due to my feelings towards them and this site offered just that. I do love the cream Other Stories ones that are out now but i couldn't justify the £200ish price tag.
Anyway, I am so pleased with my purchase. They took a couple of weeked to arrive but they fit me perfectly, do not rub and the heel is just right! Be prepared to see them on me often haha
I thought I would pick out the ones on the high street at the mo which I am loving!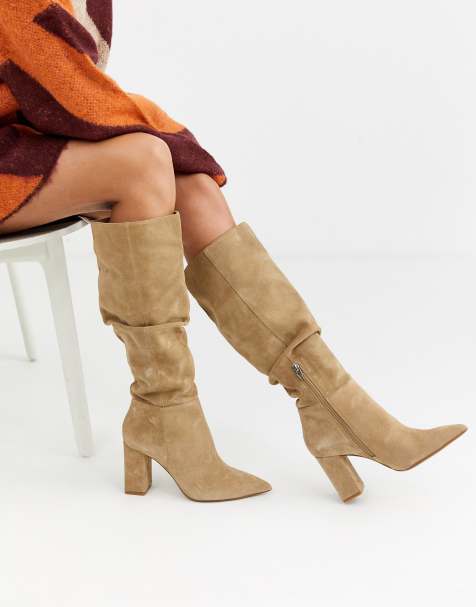 Beige slouch knee high boot, Bershka £69.99
Black leather boots, Topshop £120
Cream knee high boots, H&M £79.99
Olive knee high boots, Zara £119
Snakeskin boot, next £65
Cream knee highs, other stories £205
"These boots are made for walking"
Kelly
The vogue vet
X