Hello All!!!
The other day I did a shoot for Barry M which I've loved ever since a friend was obsessed with the eyeshadows uni! They gifted me two of their new wildlife palettes and I absolutely love them! One is cold colours, blues and silvers and the other is oranges, pinks and greens.
Eye shadow palette, Barry M £7.99
I've never been a massive eyeshadow wearer only the odd cat flick but these guys have got me back in to it big time! It's stays on all night and a percentage of the cost goes to an animal charity …. are you sold yet? For the festive season glamour, I think they're a must try or even ask for them as a pressie!
On to mascara….. I take ages to do mine cos I have to have the lashes just right! All separated and a curler used to bouf them up 🙂 I've tried loads of mascaras over the years but I do always end up going back benefit! If you haven't tried it, they do a mini perfect as a trial!
Mascara mini, Benefit at asos £11
Mascara full size, Benefit £22
I'm quite fussy with my brows too and although I don't do much with them I do like them to stay in place all day and the best product I've found to do this is the budget brand collection 2000. There is a gel or there a powder so I'll add clear mascara to hold the brows in place if I use the powder. Honestly, you will not be disappointed! I will not buy anything else now!
Collection 2000 eyebrow powder, Amazon £2.94
For my cat flicks another budget product that works wonders is the collection 2000 one too! The waterproof one is best. I do also like the Eyeko pen just cos it's so easy to draw on and get symmetrical but it's a bit pricier.
Collection 2000 eyeliner, Amazon £2.99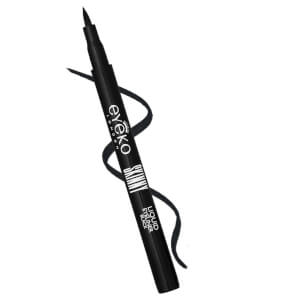 Eyeliner, Eyeko £12.80
I'm often asked about my lippy. If I'm going bright I always opt for mac in morange which is the orange or lady danger which is the red. I do also love a Topshop lippy.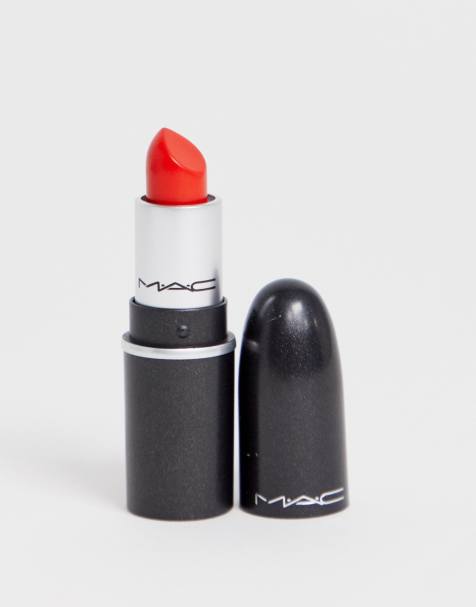 Lady danger lipstick, Mac at asos £10
Peach lipstick in Elated, Topshop £10
I think my next trials are going be from glossier, so if any of you have any faves from this brand please let me know! I have my eye on a few things:
'Theres my little bit of makeup!'
Kelly
The Vogue Vet