Orange polka dot jumpsuit, Topshop £30
Beaded tote bag, Topshop, £32
Stripe bardot top, Newlook  £12.99
Red wide leg dungarees, Topshop £49
Spotty blouse, Newlook, £17.99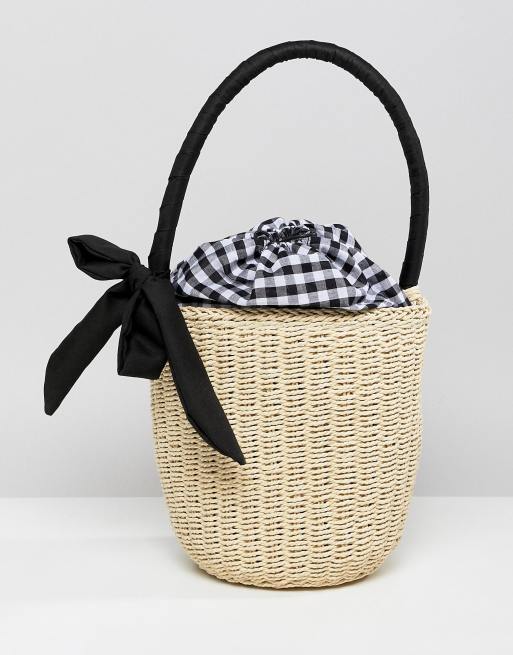 Basket bag, ASOS, £25
Polka dot sundress, Asos, £28
Striped top, Asos, £10
Saltwater sandals, office shoes£59.50
Crab basket bag, Topshop£22
Gingham dress, TopshopSimilar here £30
Green floral wrap, Newlook£24.99
Polka dot playsuit, Topshop £49
Espadrille wedges, Topshop, £39
Denim jacket, Topshop, £38
Gold woven sandals, Topshop, £24
Pink beaded tote bag, Topshop, £29
Bardot top, Topshop, £15
Ribbed button dress, Topshop, £18
Red polka dot smock dress, Monki, £30
Embroidered Top, Miss Selfridge, £18
Green floral wrap dress, Miss Selfridge, £24.99
Lemon dress, Miss selfridge £32
Monki swimsuit, Asos SALE £15
Mustard jumpsuit, Asos £30
Pink dress, Newlook, £19.99
Denim jumpsuit, Asos, £40
Midi dress, Topshop, £42
Dress, Topshop, £36
Embroidered top, House of fraser, £28
Button dress, Topshop, £29
Spotty trousers, Topshop, £36
Button vest, Newlook, £12.99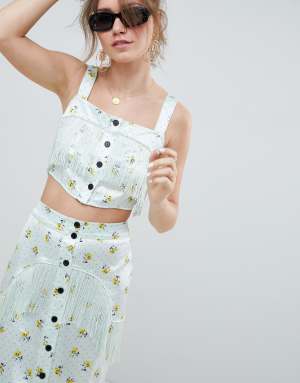 Croptop, Topshop, £25
Slogan tees and sweatsFanclub clothing
Eyeko mascara, £19
Cream jeans, Topshop, £40
Wool hat, Topshop, £22
Mary Janes, TOPSHOP, £49
Gingham dress, Topshop, £32
Mary Janes, Topshop, £22
Gingham dress, Asos, £32
Basket bag, Topshop,  £26 AND cute one here!
Ballet shoes, similar here
White top, Topshop, £28
Gold bag, Topshop, £22
Woven shoes, Topshop, £46
Button dress, Asos, £32
Earrings, Asos, £8
Western boots, Missguided, Asos, £35
Sundress, Asos, £22
Bikini, Monki, £18
Jumpsuit, Asos, £55
Topshop spotty blouse, £32
Newlook dungarees £25.99
Newlook trench coat £49.99
TOpshop woven shoes
Basket bag, Pull &bear, £17.99
Red, A-line skirt, Newlook, £19.99
Yellow tea dress, Newlook, £22.99
Red wide leg trousers, £25.99
Striped swimsuit, Boohoo, £18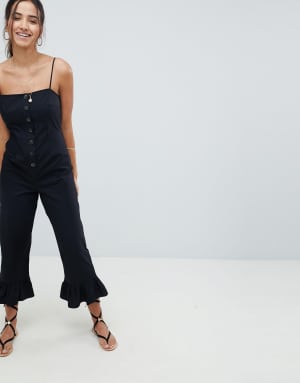 Jumpsuit, Asos £25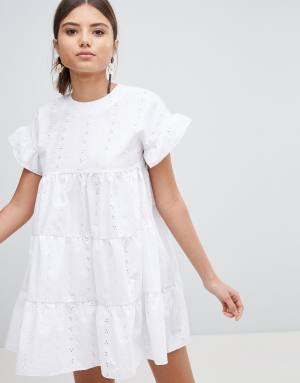 Smock dress, pretty little thing, £22
A-line skirt, Newlook, £19.99
Denim jacket, Newlook, £34.99
Slogan tee, Boohoo, £8.00
Trench coat, H&M, £69.99
Red off shoulder dress,H&M, £34.99     
Pink dress, H&M, £34.99
Pink Jumper, Boohoo, £15.00
Slogan tee, Newlook £7.99
Bardot top, Newlook £9.99
Sweater, Topshop, £32
Lemon dress, Topshop, £42
Paris top, Miss selfridge, £16
Oriental dress, Boohoo, £26
RED DRESS, H&M, SIMILAR HERE
CONVERSE, OFFICE, £64.99
Black boots, Newlook, similar here
Try this for winter skin Superdrug
I have to try this if only for the peach package and coconut, Superdrug
Red scalloped tea dress, Newlook, £19.99
Spotted jacket, Topshop, £39
Patent ankle boots, H&M, £29.99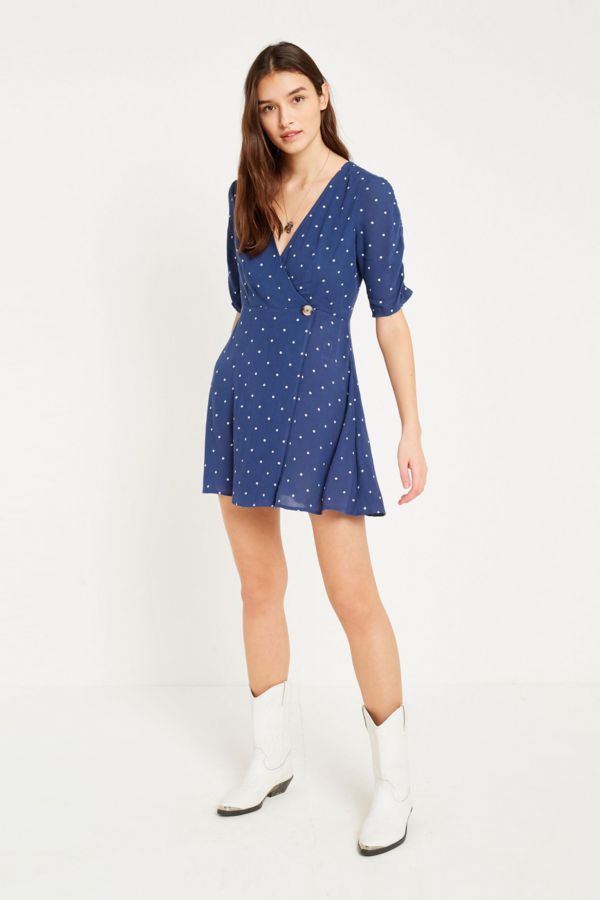 Spotted wrap dress, Urban outfitters, £46
Yellow button blouse, Topshop £26
I WANT ONE OF  THESE! String bag, Urban outfitters, £12
Knit , Newlook
Hunter wellies, Office shoes
Kitty cat bag, Asos, £18
Striped top, Topshop £19
Converse, Office, £59.99
Red Lipstick Boujois, Superdrug
Pink dungarees, Topshop £49
Gorgeous 60s white bootsNewlook £27.99
Pink stripe Newlook £11.99
Bowie tee Newlook £14.99
Slogan jumper Newlook £15.99
Swedish hasbeen cloggs Office SALE £70
SALE!!!! GET THEM QUICK FOR SUMMER!!
Lemon frill crop jumper £15.99
Red ballet flats with jewel Zara £15.99 MORE SALE!!!!
Chelsea boots, office £55.00 SALE
GREAT BUY AS YOU CAN WEAR THESE IN THE SUMMER WIHT A CUTE DRESS X
Pink 60s coat, Topshop £69
Silver beaded bag £17.99
white blouse, Newlook Sale
White blouse, Zara £12.99 SALE
My dream picks for the festive season:
Black tiered dress, m&s £45
Alexa Chung tee £52 SALE!!!!
Alexa Chung gingham dress £275
Christmas bling, Dower and Hall London Various prices
For those winter walks, hunter wellies £66.50 SALE
Miss selfridge sequin dress £59 SALE
Zara orange oriental dress, £49.99
Corduroy jacket £66
Sister jane £65
Vinyl shorts, Topshop £15 SALE
Bardot top, Topshop sale £25
I've just bought these bad boys….. so Comfy! Topshop £69
Embroidered dress, zara £39.99
Dungarees Topshop £49
Lemon beret Topshop £12
Yellow knot Topshop £39
Sequin top, zara £25.99

Slipdress, urbanoutfitters £12
Cat bag, asos £18


Oriental jacket, h&m £69.99

Pink bikini, H&M, SOLD OUT but black Friday deals similar here
Straw hat, asos, £12


Hunter wellies, pet&country, 15% OFF!!!
Pink 60s teddybear coat, Topshop, £79

Beret hat, H&M £8.99
Wool knit jumper, £29.99
Vinyl trousers, boohoo, £25
Kitty cat bag, asos, £18


Aran jumper, My etsy shop 'holeinmypocket8' https://www.etsy.com/uk/shop/HoleinMyPocket8

Jumper, H&M, £17.99
Vinyl trousers, Boohoo, £22


Peach cords, Mango £49.99

Lilac knit, mango Similar here!!
Sparkly boots, Primark 

Millie Macintosh dress, I got mine from Millie herself whoop! But asos has this now on sale!! £76

Peach pink frill neck top, Topshop £16
Converse Amazon

Pink blouse, hm, handm £29.99

Blue puff sleeve top, handm, £12.99
Straw bag, Matalan girls!! £3 SALE!!!
Rings, Dower&Hall, Various prices

Spotty polka dot dress, Topshop, £39
Jelly bag, sunjellies £5

Swimsuit, Boohoo £9.60 SALE!!!


Yellow dress H and m NOW ON SALE was £49.99 now £12.99

Shirt, urbanoutfitters SALE £20
Superga pumps, Amazon
Dungarees, Topshop

Cami, urbanoutfitters SALE £18
Saltwater sandals, Amazon


Dress, Miss selfridge £39
Flip flops / sandals, Primark £8
Jewellery, Dower and Hall Website

Vintage dress, My shop on etsy
Saltwater sandals Amazon

Miss selfridge, boho pink dress SALE £31.50
Primark summer tea dress £10

Embroidered dress, Topshop £65

Denim jeans, Newlook £22.99
Converse, Amazon, Various prices
Tee, Amazon, £5.95

Shimmer body oil, £3 Primark
Ibiza cushion, £8 Primark
Earrings, £6 Urban outfitters
Crop top, £19.99 Zara


Gingham playsuit, £6 Primark
Clogs, Amazon

Embroidered dress Asos £65

Bikini £6 and basket bag £5 Primark
Folk dress smock  £65 Topshop
Rings £3.99 H & M


Dawn O'Porter, The cows
Converse, Amazon
Gold slip dress, Bershka

Bikini top and bottoms, Boohoo £18
Denim cut offs, Topshop

Vintage folk top and dungarees
Sandals (my favourite! Great buy) Amazon

Swedish hasbeen clogs Amazon

Lipstick Darling clementine Mac

Sunglasses Urban outfitters
Dress, similar one Here, topshop £39 

Swimsuit, similar here Boohoo £18
Fearne Cotton's book, Happy £6.99
Adidas tee, Amazon
Denim cut offs, Topshop £30
Boots, New look £29.99
Shell bag, Newlook, similar one here £15.99
Sunglasses, urban outfitters, similar ones here
Embroidered dress, Zara, £59.99
Black velvet dress, Topshop, was £42 now £25!!!!
Letters to my fanny, by Cherry Healey, Amazon
Denim jacket, vintage style, over sized, H and m, was £29.99, now £14.49!!!